The basic structure of roller bearing
Views:0 Author:Site Editor Publish Time: 2021-10-12 Origin:Site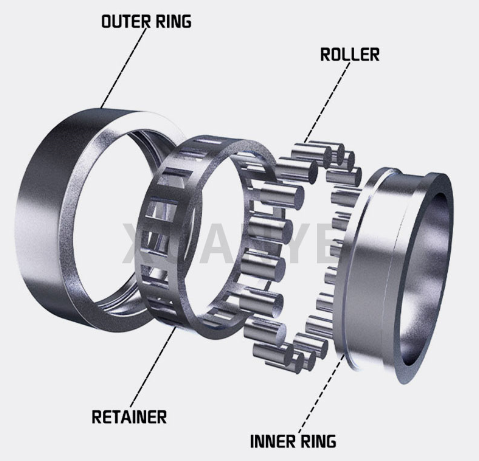 The basic structure of roller bearing
Roller bearing has four major components, which are rolling parts, inner and outer rings, and support brackets. Rolling parts are the most important components, the shape of which can be changed as required.
The roller bearing is with a short cylindrical, conical, or waist drum shape roller as the rolling body of rolling bearing. The main structural types are centripetal short cylindrical roller, double row centripetal spherical roller, tapered roller, and thrust roller.
It is noteworthy that, compared with ball bearings, the speed of roller bearings can be said to be relatively low. But relatively speaking, roller bearings have a large load-carrying capacity. The application of roller bearings not only improves the efficiency of mechanical transfer but also reduces mechanical damage and extends the service life of machinery.