Recommended reasons for ball bearing
Views: 0 Author: Site Editor Publish Time: 2020-12-23 Origin: Site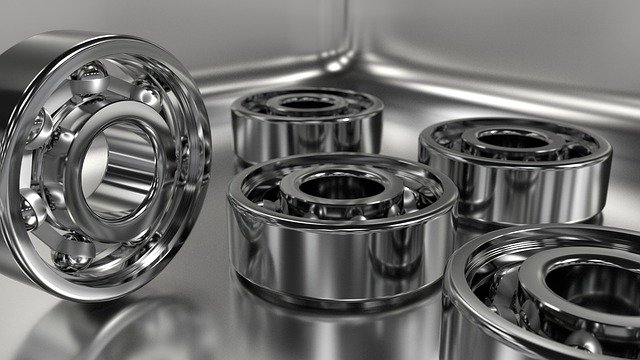 Nowadays, whether to use ball bearing or not has attracted a lot of controversies. Many people think ball bearing is an essential part of contemporary industry because it has so many benefits. While some think the price of ball bearings is a little high. Actually, ball bearing has become a common thing in people's lives, but there are some people who still have no understanding of its importance and functions.
Noticeably, Recommended reasons for ball bearing will be clearly shown in this report.
·The physical principle of ball bearing
·The characteristic of ball bearing
·The development history of ball bearing
The physical principle of ball bearing
Ball bearings are designed to regulate the oscillatory and rotational movements. For instance, in an electric machine, where the shaft can spin around freely, but the motor housing does not, ball bearings are utilized to connect the axis to the machine housing.
The basic construction of the bearing is known to have four components, the inner and outer rings, the balls, and the support frame. Each of these components is so important that a ball bearing without any of these components can only be described as an ordinary bearing.
In summary, ball bearings are a category of rolling bearings in which a ball-shaped alloy steel ball is mounted between the inner and outer steel ring, which not only decreases friction between components but also increases the efficiency of machinery.
The characteristic of ball bearing
The most notable feature of ball bearing is the high precision of ball bearings, which is related to the complex production and processing processes. Secondly, the ball bearing has no backlash and high rigidity.
It is understood that the ball screw can give external force, pressure can make the axial clearance reach negative value, and then get high rigidity.
Ball bearing sizes vary from different requirements. Although rolling bearings are available in a variety of construction types, each type has its characteristics, can be used more easily at high or low temperatures, and has less friction.
The development history of ball bearing
When talking about the development history of ball bearing, it's worth pointing out such as a person, a famous scientist Philip Vaughan. He patented the ball bearing in 1794 and his design became the basic blueprint for the birth of the modern ball bearing.
In the 20th century, improvements in bearings went hand in hand with huge advances in the automotive, machine tool and military industries. A series of technological advances also paved the way for the introduction of ball bearings.
As mankind's appreciation of chemistry increased, metallurgical processes were improved, resulting in harder, more wear-resistant materials. Improved lubricants have made it possible for bearings to operate at higher speeds and temperatures.
There is no doubt that ball bearings have a long and complex history, from the earliest primitive wooden bearings to the modern class of self-lubricating bearings. As science and technology continue to evolve, it is predicted here that bearing designs of the future will be more complex than ever.